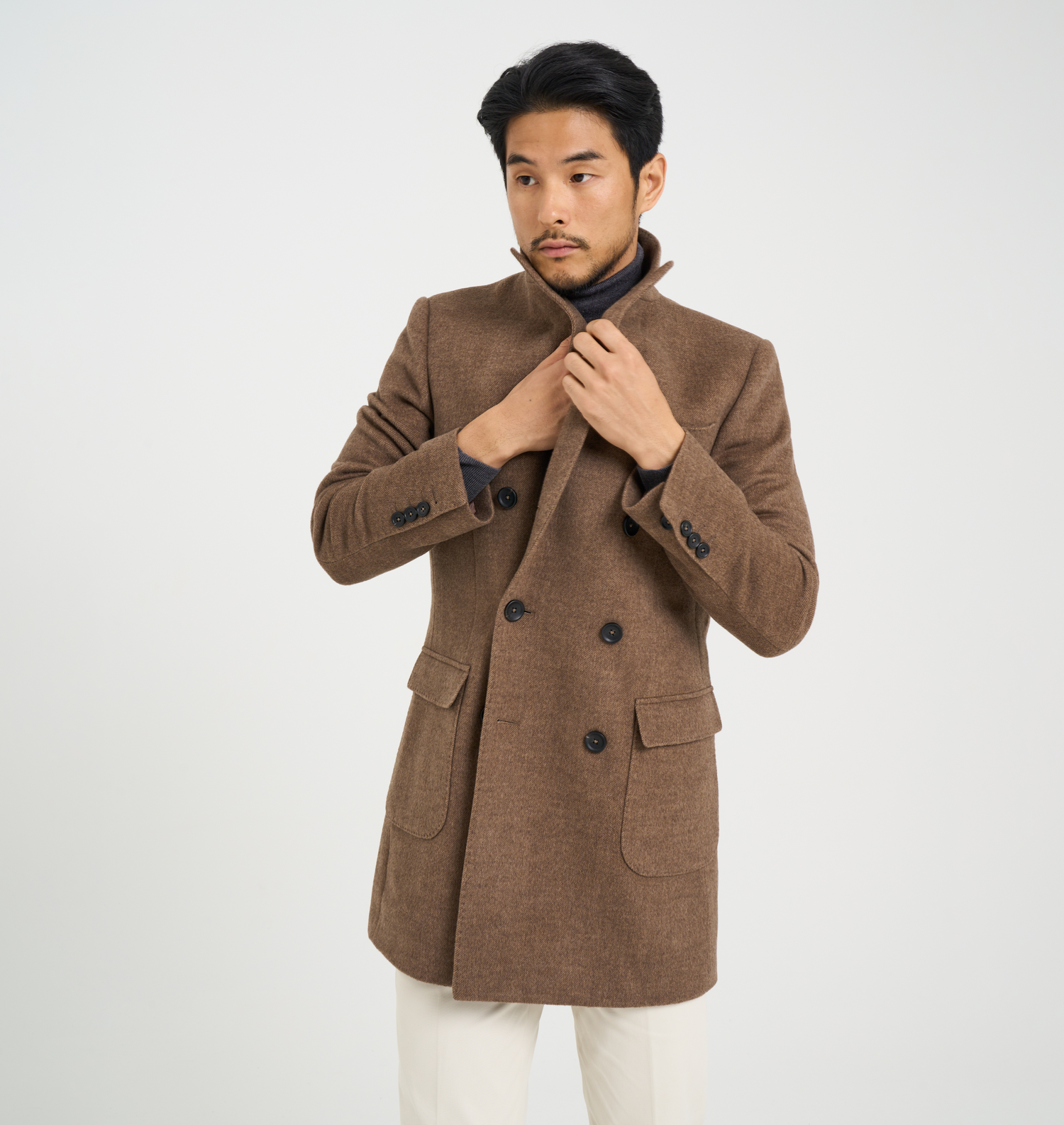 Layer up
Our luxurious collection of ready-to-wear outerwear, featuring opulent wools, sumptuous cashmeres, and the finest Italian fabrics. We've carefully curated this collection with a focus on timeless fashion, making each piece a valuable investment in style and sophistication.
Wedding Suits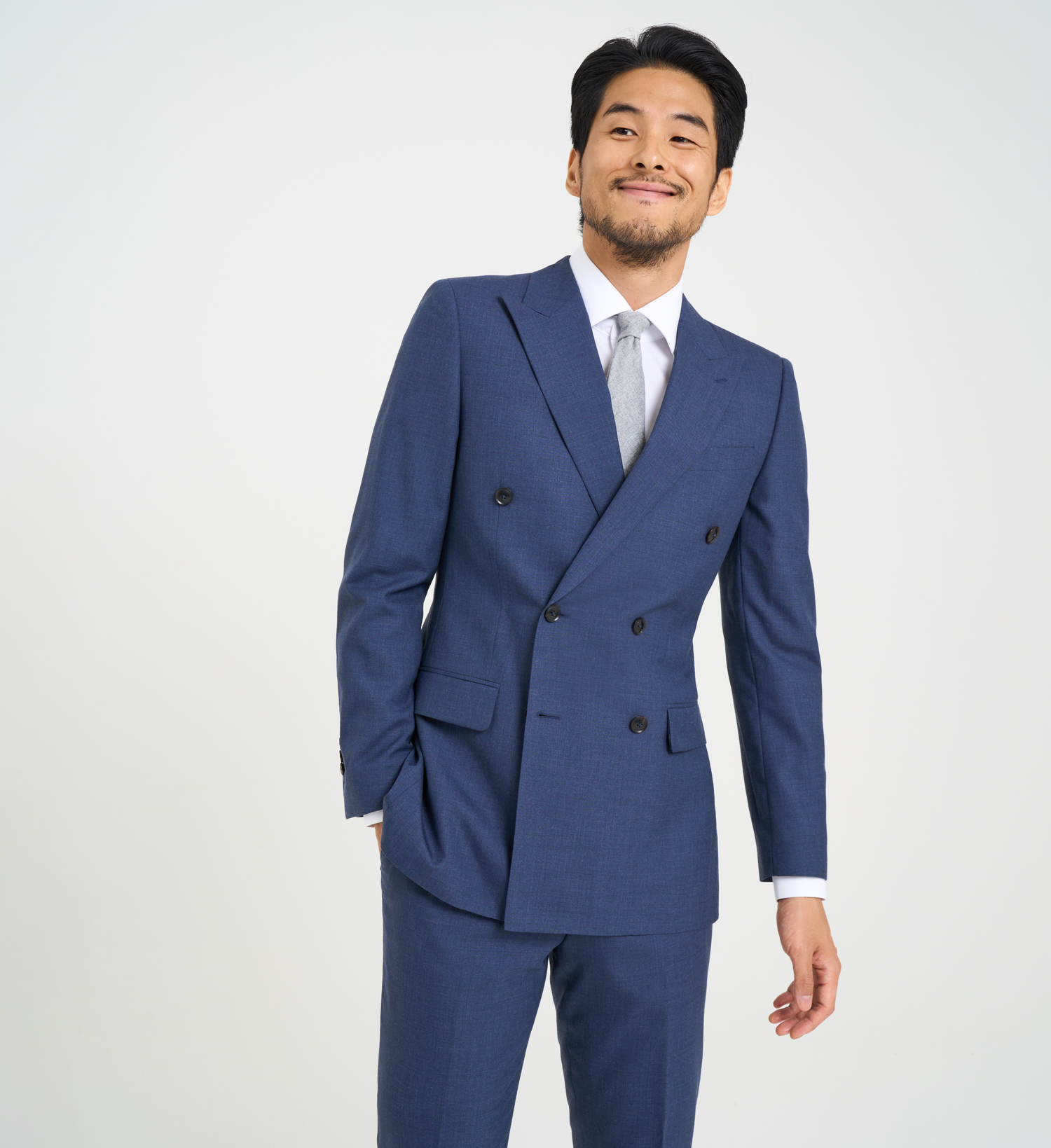 Wedding Suits
The suit you wear on your momentous day must be unique, well-made and custom-tailored. Most importantly though, it should be special. There's no day where fit and style matter more than on your wedding day: here you need to pay greater attention to detail than ever before.
With thousands of fabrics and countless customisation options available, Edit Suits Co. can relieve much of the pressure of finding the perfect suit by helping you to create your own.
Wedding Suits
How It Works
2 Enjoy Your Custom Fit

Receive your order in 3-5 weeks, fully made to your measurements

3 Copy & Paste

Your measurements are locked & loaded - reorder at our stores or online
There was an issue. Please try again later.
As Seen In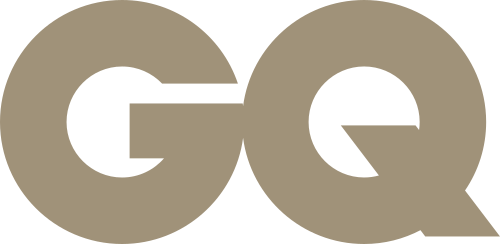 "Edit Suits Co. is the perfect choice for anyone with an interest in tailoring who wants to take things up a notch or two. It's a modern solution, to a thankfully timeless conundrum."
"Made-to-measure tailoring at off-the-peg prices."
"Edit Suits Co's made-to-measure suits use high-end cloths from designers including Ermenegildo Zegna and Loro Piana."
"A great service: quick, friendly and producing suits of exceptional quality for this price. I've used several internet-based suit-makers in the past and this is far and away the best."
Manchester Tailors - Best Tailors in Manchester
Looking for a suit shop in Manchester? Here at Edit Suits Co., we specialise in making smart outfits fit like no other.
Our suit shop is conveniently located at 54 King Street in Manchester (just a 9 min walk from Salford Central) and we invite you to come and get measured from top to bottom and tell us your wants and needs – we have something for any occasion and personality. Why choose made to measure instead of an off the rack garment? Finding an off the rack garment that fits perfectly is almost impossible. They are mass produced based on average body size and shape. Even if you have a standard body size and shape, it can still be difficult and you can only buy what is already made ready to be worn. Made-to-measure tailoring and custom clothing however, solves this problem from the ground up. Our tailors in Manchester will take up to 30 body measurements to ensure your outfit is made for you – and only you. We provide endless customisation options such as lapels, pockets, vents, and lining on your jacket, the waistband, pockets, and turn-ups on your trousers and chinos, and the collars, cuffs, placket, and pleats on your shirts and more. We use only the world's best fabrics so you don't need to worry or stress about the durability of your custom-made garment. Our products are made to perfection offering perfect fit guarantee to give you a stress-free experience and give you a product that will fit and feel like it was made for you. Our in-store specialists have decades of experience measuring and crafting unique garments for men and providing a world-class service to anyone who visits our Manchester tailor shop. They can create precisely what you have in mind or can help you choose an ideal outfit based on the occasion, your wants and your needs.
Our products include tailored suits, wedding suits, mens double breasted suits, three piece suits, tweed suits, tuxedos, chinos, overcoats, tailored shirts and more. Book and appointment and visit our suit shop in Manchester today – your dream garment is just a booking away! Our showroom is conveniently located at 54 King Street, Manchester M2 4LY (9 min walk from Salford Central, 13 min from Deansgate or 15 min from Manchester Piccadilly).
In Manchester, we offer overcoats & trench coats, linen shirts, linen suits, waistcoats, blazers, 3 piece suits, double breasted suits, tailored chinos, prom suits, tuxedos, weddings suits, tailored shirts, tailored suit, tweed suits, suit trousers, and morning coats.
Read more